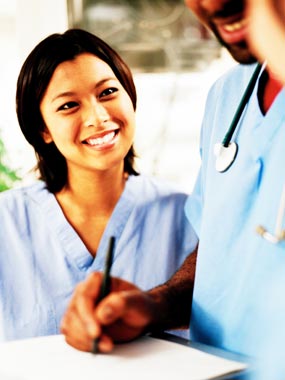 Services
Native Health Group is a full service benefit management firm that specializes in providing specialized benefit advisory and management service to the Native American market. Our benefit management services support Tribal Governments, Native American Employers, Tribal Communities (programs for Tribal members)and Organizations that support Native Americans. , and. Our services include, but are not limited to management and consulting services, benefit cost analysis, benefit proposals and evaluation, benefit program installation, and ongoing management services and support for the following:
Programs Provided
» Self Funded, Fully Insured and Alternative Funding
» Health/Vision/Dental Plans
» PPO/POS/EPO/HMO
» Prepaid Dental/DMO, DPO
» Pharmacy Programs (PBM)
» Reinsurance/Stop-Loss Coverage
» Basic/Supplemental Life and AD&D
» Voluntary Programs
» Short Term and Long Term Disability
» Long Term Care Programs
» Wellness Programs
» Employee Assistance Programs
» Flexible Spending Accounts (Sect 125)
» Cafeteria Plans
Management Services
» Benefit Consulting Services
» Automated Enrollment Solutions
» State and Federal Legal Compliance
» Analysis of Claim Costs and Funding Projections
» Benefit Design and Cost Analysis
» TPA Evaluations
» Provider Network Evaluations
» Benefit Statements for Employees
» Communication Development
» Employee Claims Advocacy Services
» Employer Claims Management Services
» Employer Benchmark Studies
» Employer/Employee Opinion Surveys
Native Health Group specializes in providing solutions to the complexities of Native American benefit administration. Our collective experience and partnership solutions allow us to look at all facets of service, cost, and quality of the programs including:
» Extensive experience working with Tribal programs to better understand their healthcare options, designing effective healthcare programs for their communities, and working with Tribal and Federal government agencies;
» Principals of Native Health Group include Native American professionals with a broad range of knowledge and understanding of the Indian healthcare delivery system;
» Principals of Native Health Group include Native American professionals with a unique understanding of Tribal Sovereignty and Self-Governance.
» Extensive hands on experience in the management of claims, customer services and administrative functions, within claims processing organizations;
» Experience in development, management, and contracting of support services, including PPO's, Pharmacy providers, pre-certification/case management, wellness service providers, etc.;
» Experience in design, placement, employee communication, enrollment and transfer of business associated with any change in the employee benefits;
» man Resource Management experience so we relate to the challenges faced by each client as the employer and sponsor of the Benefit Plan;