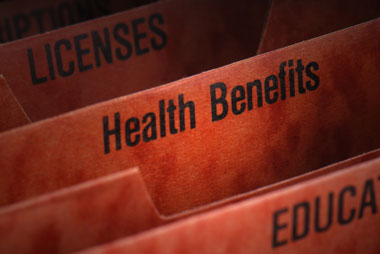 Employee Benefits
NHG provides full service employee benefits management and advisory services to Tribes, Tribal Organizations, American Indian Owned Businesses and companies that do business with American Indians. Our benefit management and advisory services support our clients by providing a strategic plan to ensure the success of their programs. We support Tribal programs with their health and other related benefits, wellness initiatives, online enrollment solutions, benchmark survey analysis, and many other products and services. Our expertise and partnership solutions allow us to look at all facets of our clients employee benefit and insurance programs associated with the sponsorship of an employee benefit plan and our affiliations provide our clients with personal attention and in depth resources.
Native Health Group Fundamental Beliefs and Service include:
» We work pro-actively and assertively on our clients' behalf. Our primary goal is client and employee satisfaction;
» We possess the knowledge, market leverage, and resources necessary to serve our clients and obtain positive results;
» We cater to our clients by tailoring our services to their distinctive business and operational needs.
We manage the objectives of our clients to produce the desired results by:
» Identifying and establishing benefit program objectives and outlining short and long term goals;
» When current programs, including design, cost effectiveness and quality, do not meet current and/or future needs, we provide alternative solutions;
» When providing recommendations, we review all possible solutions including managing existing vendors in revising services or coverage;
» Working closely with the carrier and administrator we determine appropriate action and follow up until each objective is met;
» When price or service requires a change, our leverage and market expertise provides a distinct advantage in selecting quality alternatives;
» Once existing or replacement programs are meeting stated objectives, we maintain and monitor these programs for continued optimum performance.