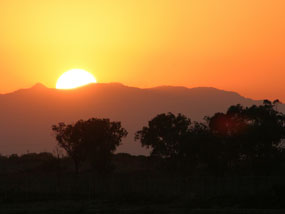 Clients
Native Health Group recently completed the following projects that resulted in significant savings for its clients:
Health Care Company
30,000 Members
We conducted market research of Pharmacy Benefit Managers (PBMs), and we were successful in negotiating a significant dollar savings and maximized efficiencies.
Hospital
1,500 employees
We conducted a claim liability assessment and market review of their fully insured health plan vs. self-funding the health plan. By self-funding the health plan, the hospital is saving more than $450,000 annually.

We conducted a stop-loss insurance marketing that reduced their annual premium by over $350,000.
County Government
500 employees
Their former consultant conducted a marketing without success in limiting or reducing their cost and improving their programs. Within the first 3 months of taking the assignment, we were able to restructure their plans with the annual savings of more than $550,000. We were able to secure a 17-month rate guarantee. Employees, for the first time in more than 20 years, are able to afford to cover their dependents!
Service Firm
200 employees
Within 3 months of working with the firm, we were able to completely overhaul their benefit program and kept existing carriers in the process. However, we were able to negotiate upon renewal a more favorable cost & benefit program. Employees are satisfied and the firm is not having to face a large increase.
Other Tribal Programs
Some of the other work we have performed with our Tribal clients include:
» Tribal Client - Created a specialty mental health and substance abuse benefit program for tribal members to provide mental health and substance abuse benefits. This resulted in improved services.
» Tribal Client - Identified cost saving strategies for stop loss coverage that resulted in over $200(k) a year in premium expenses
» Tribal Client - 6 Tribal School Districts - Analyzed a provider network arrangement of a multiple tribal school district that produced a savings in excess of 20% resulting in over $4 million in cost saving.
» Tribal Client - 5 business entities - Found approximately $600,000 the tribal client did not know they had which was held by their insurance carriers. Handled the negotiation and transfer of these funds to the tribe (which grew to be in excess of 1 million dollars)
» Tribal Client - Identified $300,000 dollars a client had not allocated into the reserves of their self funded plan
» Tribal Client - Addressed a funding shortfall of a client who was unable to accumulate reserves in their plan.
» Tribal Client - covers both employees and tribal community - Created a direct provider agreement with the Mayo Clinic to accommodate plan participants that were previously denied access to their services
» Tribal Client - Designing a program for a new casino operation without any data - including a census, claims experience or a budget for their plan
» Tribal Community - Developed commercial solutions for tribal community health care initiatives resulting in increased access the healthcare services for the tribal community
» Tribal Client - Created wellness programs moving tribal organizations towards healthier living
We have many other services, initiatives and examples of the work we have done. We have some very proactive strategies we can share with you when we have the opportunity. While cost savings are important, Native Health Group can assist in the development of a long-term strategy that can curb and mitigate future costs.