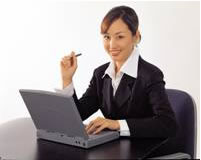 Benchmarks
Benchmarks Provide Critical Data To Manage Health Plan Benefits
The nation's largest employers have used health plan benchmarks for years to monitor their existing programs and to identify areas where their benefit plans were out of sync with the measures they deemed most relevant to the success of their program.
Through advances in technology and the commitment of thousands of employers and benefits professionals throughout the country, health plan benchmark data is now available to the 99.3% of the nation's employers who have less than 1,000 employees.
Benchmarks allow employers to gauge a wide range of factors:
» Are company premiums above or below the norm?
» Are the levels of contributions we require our employees to pay in line with our competitors?
» Are copays, deductibles, coinsurance, and out-of-pocket maximums for our plans in line with national averages?
» How do our annual premium increases compare to other employers in our area?
» How do our prescription drug benefits fare?
» Are we in step with the cost-containment strategies being implemented successfully by other companies in our industry?
» What about Consumer Driven Health Plans, HRAs and HSAs, employee consumerism, wellness programs and health risk assessments, chronic disease management programs, domestic partner benefits, and flexible spending accounts?
» Strategic planning is impossible without the information needed to make effective decisions. Learn how you can gain an edge.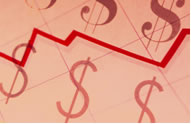 2006 UBA Health Plan Survey
About the Survey
The 2006 UBA Health Plan Survey will contain the validated responses of over 20,000 health plans sponsored by over 9,000 employers, which is by far the largest and most comprehensive health plan cost / plan design survey ever conducted.
The survey report provides vital benchmark statistics on hundreds of health plan factors. The data enables employers to compare their plans with those of similar employers based on type of industry, number of covered employees, or location.
The results are of tremendous value in helping employers evaluate the effectiveness of their current plans and to knowledgably make future adjustments to keep their benefits both competitive and cost-effective.